Many things are going on in Europe lately. Some are more publicly exposed, others are less. We chose two of them that might have a big impact on the upcoming events… even globally.


Deutsche Bank, one of the most prominent financial organizations and the framework of national stability, is facing big changes. Christian Sewing, CEO: after 150 years, it is time for "more than just adjustments."


This is, actually, the good news. It indicates that the German financial giant is aware of the challenges that the new times bring. Let´s remember. The last adjustment was a transformation from an offline service to global reach via the Internet. But still, that was not the radical change. Most of the financial institutions are still serving clients personally, with the help of bank assistants, in spite of online presence. So, the latter was more of an add-on, not a replacement.


The real question is, how much does a financial institution rely on online processes and how much sticks to the standard, one-on-one meetings? Or, the right question could even be this one: Do the banks really need in-person service for the regular – not VIP or corporative – clients?


If the bank´s reputation and trademark´s activities are built on true caring for customers, then having a lot of employees who receive clients actually does help. But this is hardly true. The rumor says that bank assistants are busy on the pension days when retirees flood the banks and on the due days of paying bills. (Many people, especially older, still pay their bills personally in the banks or post offices.)


This doesn't go for Deutsche Bank perse, but for the banks generally.


It is not a secret either that "virtual banks" are rising as mushrooms after the rain. Those are very real institutions but with no offices for taking clients. All the services the classic banks do offline, they do online.


For example, online bank N26 offers its full range of financial services exclusively over the phone or computer. It takes care of foreign clients as well. Perfectly. Besides, you can open that kind of bank account literally in few minutes and via the phone´s virtual meeting (think Skype).


Yes, the banks definitely need some radical changes… What would the Deutsche bank´s one be about? It would be somehow connected to digital currency. Well, this is a completely new chapter in the book and hot stuff right now. The main culprit is probably Facebook´s Libra which triggered a big wave of consequences. (BTW, do you know that Libra is not just "Facebook´s Coin," but it is actually an association of 27 partners, including the US biggest crypto exchange Coinbase, Stripe, Spotify, Mastercard, eBay, PayPal, Uber, Visa, Lyft, and Vodafone?)


Now some other superstars joined the party as well – like China Bank of People, considering their own digital currency, or Walmart, which also wants one for themselves.


Introducing First Industrial Crypto Coin: Roberto Hroval and PP8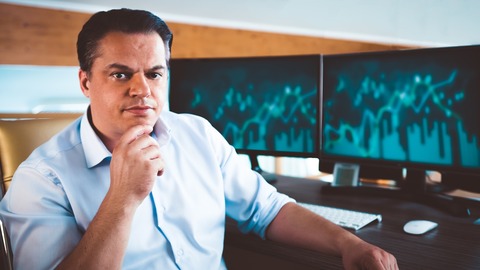 The second big news comes from another part of Europe. PP8 Corporation Ltd, UK, announces the first crypto "industrial coin." What is all about? "It is obvious that ICOs (Initial Coin Offerings) were, more or less, attempts to gather the money, with no serious and workable business model developed," said Roberto Hroval, the founder and chairman of the PP8 Corporation.
"Now, it is time to get serious. Crypto is a good idea but needs stronger foundations. Not just some regulations; it needs better framework as well," said Hroval.
His suggestion is "cryptangible economy": a mix of and old-school, hard-core, "serious" and tangible business, offering high added value to the market, on the one side, and the benefits that crypto industry allows on the other.
He decided to issue a digital coin based on heavy industry – the newest "waste-to-energy," three patents ready technology, called
Product Reincarnation Technology™, or PRT
. The factory is called Project Phoenix8, or PP8 in short. This is not ICO (Initial Coin Offering), but ICPO (Industry Coin Private Offering).
Product Reincarnation Technology™ transforms worn-out products, mainly plastic and waste tires, into basic elements
through "molecular degradation.
" This is a totally green process with no emissions into the air or in the ground.
The process monetizes 98% of garbage with more than 85% of energy efficiency.
That is, 98% of whatever you put into the reactor is degraded into sellable goods, like highly valued basic elements (fuel or carbon black) or even electricity.
Another advantage of project Phoenix8 is proven market demand. Not only the business plan derives from measurements but the company has already signed contracts with suppliers and buyers. "This is possible because the technology is already working for more than 8 years," explained Roberto Hroval. He also revealed why Project Phoenix8 is so lucrative.


"The degrading process requires very little energy thanks to relatively low temperature. That way, the cost of production is low. The other important fact is the high purity of output materials. For example, our fuel is so clean that needs no further processing – you can pour it directly into the car´s fuel tank. No additional purifying means lower costs which means bigger profits, of course."


Some big names from the financial and business world have already expressed their inclination towards Product Reincarnation Technology™. "If you missed the ´garage days of Bill Gates, ́ this could be your next chance to make a lot of money," said Jorgen Nielsen from MTS INVEST, Global Green Field Investments, Denmark, for example.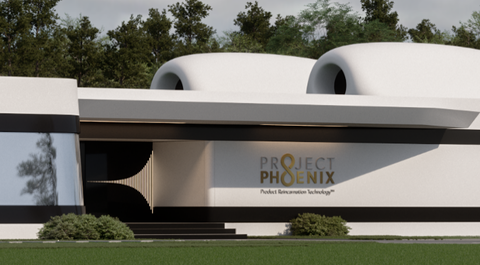 Roberto Hroval is certain that the ICPOs (Industrial Coin Private Offerings) and "cryptangible economy" is what crypto industry is lacking to go mainstream. "ICPO projects are very suitable for all industries with high added value, like AI, pharmaceutics, waste and energy management, robotics, telecommunications…," he explained in the
article for London Tribune
.